It's goin down for real [fname]!
So first and foremost… thank you all so much for the outpouring of love and support I received last week!  It's a true testament to the strength of character that our members possess.  We've got an exceptional group of amazing people here that lifts each other up when others are feeling down.  And I got vaulted up massively this past week.
I actually feel a stronger bond with many of you now, having exposed some of my inner doubts and fears…. And having received so many personal stories from all of you in exchange for my vulnerability.
And let me tell you… this crew is resilient!
The truth is… We've all got scars.  We've all got stories.  We've all had to deal with adversity that's helped shape us in some way.
Lost jobs.  Lost homes.  Lost relationships.  Lost friends and family members to accidents, disease, and illness.
Sometimes the losses (even the perceived losses) cause us to lose our way, lose our sense of purpose, and even lose our faith in ourselves (or in something higher).
But that's life.
None of us makes it through unscathed.  We're gonna take some losses.
Ultimately we can choose to belive in one of two options:
What doesn't kill you makes you stronger.  
OR
What doesn't kill you makes you smaller.
I'll subscribe to the former.
So the real game is not about going undefeated.
Even the best batters in baseball strike out sometimes.  What's really interesting is the mental part of this game and how quickly you can return to your true form.
How long will you let a strikeout effect you?
Some players carry the failure of one strikeout into the field the next inning and make an error to go with their failed plate appearance.  Some will let that one bad game turn into two.  Two turns into three.  And all of a sudden they find themselves in a three-week slump and headed back to the minor leagues.  They're frutstrated.  They're swinging differently.  Their confidence is off.  They lose their swagger.  And they can't seem to get back on track.
Other players have what's affectionately referred to as "baseball amnesia".  They strike out too, but it's completely forgotten before they even get back to the dugout.  They don't dwell on any single failure, because they know they'll bat again.  And they're one at bat closer to their next hit.
Top performers and motivational gurus like Tony Robbins and Brendan Burchard explain that they don't have "bad days".  They have bad moments.  They know how to shake off a bad at bat better than most.  Which keeps them from ever experiencing extended slumps.
How do they do it?
There are probably 1,000's of tactics out there.  But I'll share with you some of the wisdom I received this week from our enlightened crew of Bootcampers.
1) Pretend like you're older.
If you're 30, pretend like you're 40.  If you're 40, pretend like you're 50…
Odds are, what seems so bad now, won't even be relevant to Future You.
18-year-old me cared DEEPLY about what everybody else in my high school thought of me.  If I could have only recognized that 28-year-old me would never see almost any of those people again… it probably would have taken some pressure off.
34-year-old me was feeling the sting from some internet trolls whom I'll never meet at all.  Will 44-year-old me still be afraid of judgment from strangers who hide behind keyboards.  Better not be!  If it's not relevant in 10 years… work backwards… whose to say it should even be relevant in 10 minutes from now?
What will be relevant in 10 years is whether I held back because of fear.  I'll take whatever pain it takes now to forego regret in the future.
Remember also… other people really aren't thinking about you that much anyway.  We're each the main character in our own play.  So who cares if you're not Joe Schmoe's favorite supporting cast member?
You do you.  Haters gonna hate.
2)  Gratitude.
There are 7 billion people on this planet.  1 person out of those 7 billion has it the absolute worst right now…  Hint:  If you're reading this, it ain't you.  Odds are you're actually in the top 1%.
I don't find it empowering to think that "things could be worse."  That's phrasing in the negative.  And you don't want to pose a negative challenge to your subconcious.  Because it can and will answer.
Instead, put aside your 1st world problems for a second, and recognize all the tallies you already have in your WIN column.
I'm so grateful to all of you who opened up to me this week and let me know how I've affeted your life in some positive way.  Mindsets changed.  Relationships forged.  Renewed sense of energy and purpose.  All of your feedback resides in my ever-growing WIN column.
That's not to say, things can't get better…
You can and should continue to seek improvement.  That's what this life game is all about.  But build your house on an unshakable foundation of gratitude that can whether even the toughest storm.
3)  EFT (Emotional Freedom Technique) aka "Tapping"
This one's a physical trigger that you can take with you anywhere.  Actually using your fingers to tap on specific places on your head and body to bring you back to the present moment, release tension, obliterate stress, find calm, and retrieve yourself from fear.
The body and mind are inextricably connected.  Exercise, yoga, massage, accupuncture, and even a hug are physical experiences that help us release the bad juju that's clogging up our mind and spirit.
Tapping is another tool to put in your arsenal that doesn't require you to break a sweat, spend a cent, or put on cute yoga pants.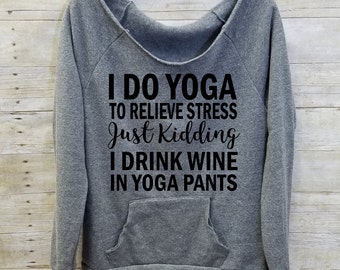 I'm told Brad Yates is the go-to-guy on this Tapping thing, so you can find him on the YouTubes, Facebooks, etc.
4)  Get a better pizza!
I think my last post was 2,000 words in length of me bearing my soul.
And amidst a number of heartfelt responses, I got one along the lines of, "Really… Domino's??… If you're gonna binge, at least get some Imo's or Fortel's!"
LOL!  I was rolling!
No… pizza probably won't help you get out of a funk.
But laughing at yourself will.  Laughter of any kind will.
Sometimes we take ourselves too seriously.
Sometimes laughter really is the best medicine.
5)  Know your truths. Know your lies.
Fill in the blank…
I am ____________________.
Weak.  Poor.  Stupid.  Not good enough.  Insignificant.  Undisciplined.  A victim.  Shy.  Afraid.  A loser.  An imposter.
Amazing.  Vibrant.  Resourceful.  A problem solver.  A champion of life.  Wise.  Worthy.  Powerful.  Creative. Confident.  Excited.  Resourceful.  A winner.  A finisher.  Abundant.  Grateful.  Always improving.  Always learning. Unstoppable.  Phenomenal.  An action taker.  A world beater.  An overcomer.  Strong beyond measure.  A child of God.
Some of these are truths.  Some of these are lies.  On any given day… at any given moment, you decide which is which.
You might hear all of these thoughts at different points in your life (even all in the same day).  Start recognizing the lies for the deceptions they are.  Start actively speaking the truths to convince your subconcious of the greatness that was meant to be yours.
6)  If you don't take care of yourself, nobody else will.  
Many of us are notorious for taking care of everybody else's needs first.  And putting ourselves last.
While this sounds like a noble sacrifice and we may be coming from a place of love, it's important to recognize that if you're constantly depleted and operating at 60%… you're robbing your loved ones of the other 40% of your fully engaged greatness.
Take care of you first.  
I'm notorious for giving this advice.
And also notorious for being a hypocrite and ignoring it myself.
The trainer, the leader, the entrepreneur, the big brother, the protector in me… wants to continually give more.  Grind more.  Demand more of myself and get the most out of every day.
But some of the best athletes and trainers out there claim that their superpowers lie in becoming masters of recovery.
Quality sleep.  Detoxing your diet.  Meditating.  Vacation.  Travel.  Fun.  Friends. Sauna.  Nature.  Prayer. Whatever your version of pampering is.  Whatever lights you up.  Whatever sets you free.  Whatever fills your soul.
Filling up your own tank is the only way to give 100%.
After all, how long can you redline before you hit a wall?
There's a thin line between ambition and workaholism.  Between contribution and martyrdom.
Learn to take care of yourself.  Nobody's going to do it for you.
Thanks again for all the love and support!  Infinitely blessed and grateful to have you in my life!
Blessings!
CJ
——————————————————————————————-
CJ's Book of the Week:  "The Breakthrough Experience" by Dr. John Demartini
———————————————————————-
"Skedge" for 9/25/17-9/30/17
Manchester (Class Times:  Mon-Fri @ 5:30/7:00/8:30am & Satuday @ 7am)
Monday:  Upper (CJ)
Tuesday:  Core (CJ)
Wednesday:   Lower  (CJ)
Thursday:   Upper (CJ)  
Friday:   Core (CJ)
Saturday: Lower (CJ)
St. Peters (Class Times:  Mon-Fri @ 5:30am ONLY & Satuday @ 8am)
Monday:  Upper (Derek)
Tuesday:  Core (Derek)
Wednesday:  Lower  (Derek)
Thursday:   Upper (Derek) 
Friday:  Core (Derek)
Saturday:  Lower (Derek)
———————————–
Get Bootcamp Xero HERE: 
Access to 15-minute, real time, eqipment free, follow along workouts…
———————————–
CJ Thomas
Owner, Operator, & "CeejEO"
St. Louis Fitness Bootcamp
ph:  314-266-9729
email:  CJ@STLFitnessBootcamp.com
25