Happy Father's Day!
Crusher RACE UPDATE…(NEXT SUNDAY!!!!)
Our team is getting HUGE!  So much so that they capped my team size and I had to start a new group ("St. Louis Fitness Bootcamp 2")!  Here's the updated link to be a part of our team if you haven't yet signed up for some reason (What are you waiting for???):
https://www.eventbrite.com/e/the-crusher-race-spring-2017-registration-31201917776?team_token=1889750-4nn6s​
When:  We're in the 10AM time slot (June 25th, 2017)
Where:  Eureka, MO
Password (in case it asks you):  "bootcamprocks"
****We're planning to carpool/caravan to the event leaving from the Manchester Vetta parking lot that morning.  Anybody is welcome to drive seperately, just keep in mind you'll need $10 cash for parking.  We'll probably want to get ther an hour early to get our packets, get loose, and get a pre-game photo.  So for those who want to caravan, I would suggest leaving from Vetta at 8:30am.  Which means many of you should plan to get to Vetta by 8am… because, ya know, life happens! 🙂  
If you're new to mud runs, here's some Race Day FAQ's you may want to check out:  https://www.crusherrace.com/race-infofaq 
———————————
Spotify… and MC Hammer…& The end of Doctors?… 
The average age people stop searching for new music is 33.
This is an actual stat based on real data collected by Spotify.
At first glance you might think, so what?
After all, this new age "shitake" doesn't hold a candle to the REAL music that was playing when you were growing up.  Am I right? 
But whether you're a Monkees maniac, a bestie of the Beatles, or a hard core Pat Benatar fan…
You may be doing yourself a disservice to cut off the possibilities of new music.
Sure, there is some straight up wretched stuff out there right now.
My brother introduced me to a genre called "dubstep" and I wanted to rip off my ears and light them on fire.
But there are some redeeming options out there as well that deserve your consideration.
The real danger here is complacency.
Your music selection is just a microcosm of a much bigger picture.
I'll be the first to admit, that when I'm creating new playlists on Spotify, I'm usually trying to re-discover music that I once listened to and forgot about rather than venturing into the unknown.
My tendency is to stay in my old box where things are safe and familiar.
And at 34 years old, Spotify knows it!
But as Bil Biv Devoe might say… "That mindset is Poison…"
If I'm going to grow and evolve with the ever-changing world around me, I have to keep an open mind. 
I have to check out songs by the likes of Sia… and Ed Sheeran… and Drake… and hope to find a few hidden gems in the log jam of worthlessness that I could readily jam out to.
Now for the life of me, I have no idea why Drake is popular.  Every song I've clicked on makes me want to fall sleep or Google "how to tie a noose".
Hey, they can't all be winners.  (Even though Drake is massively winning in the music game right now.)
While I'm sure Drake isn't losing any sleep over having failed to make it into a CJ Thomas playlist… the point is that I'm trying to stay open, while remaining true to what tickles my ear drums.
It was funny for me having some sub-20 year olds at class this week.  I was playing my 90's playlist on their first class and asked them if they even recognized all the songs blasting from the speakers.  When they politely responded, "Some of them…", It was the first time I thought of 90's hits as "classic" music.
I've discussed with friends before how funny it will be to turn 80 and blast some Snoop Dogg "Gin & Juice" while young bypassers whisper about it being some old-geezer-music.
But apparently that transition is taking place way quicker than I ever imagined.
The internet has opened the door to give every aspiring artist a voice without them having to get "discovered" by a major record label.  The market (you and I, and more importantly, the 33-and-under crowd) now have more influence over who becomes a star than the corporations.
It's not necessarily good or bad.  It's just different. 
It makes you think about a lot of things and how much the world will be different in another 10… 20… or 30 years.
Artificial intelligence and virtual reality are only in their infancy right now.
Today we think of doctors as being one of the highest paid and most secure jobs you can aspire to.  But it's been said in the decades to come, technology will make the primary care doctor obsolete.
Sound impossible??
That's what taxi drivers said about Uber.
That's what Blockbuster Video said about Netflix.
So while you may LIKE your personal care doctor, it's still next to impossible for him to recall your entire medical history from memory…
But technology can!
Technology will not only know your history, but analyze your stool samples, have data on your microbiome, and deduce instantly your nutrient deficiencies, metal toxicities, and Krispy Kreme indulgeries.
In the time it takes you to set an appointment with your doc today, you'll have access to up to the minute data on what ails you and how to solve it in the future.
Crazy, right?
Maybe finding new music isn't all that important in the grand scheme of things.
But adaptation is.
Learning is.
Expanding your mind and challenging your own beliefs is. 
Because even though MC Hammer claimed to be "Too Legit to Quit," we haven't heard a peep out of him in a quarter of a century.
I don't want to become the old geezer who reminisces about the good ole days when Nelly's "Country Grammar" was topping the charts and you could buy a Hershey bar for a nickel!
I want to evolve.
You know… not Katy Perry evolve…
Who the hell knows what's going on there??…
But to adapt to changes rather than living in fear of them.
—————-
The present is where life happens.
The future provides unknown possibilities.
But the past is just re-runs.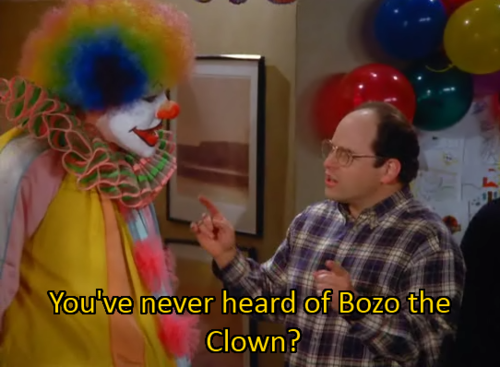 It doesn't mean your past is irrelevant.
Nor does it mean that you can't listen to AC/DC any more.  (That's just preposterous.)
Just don't live there.
Keep adding to your experience and get the best of all worlds.
That's the advantage you (and I) have over the youngsters.  You've collected greatness from a multitude of decades and have a broader perspective to draw from.
That is, unless you stop adapting at age 33 (like Spotify suspects you might).
Getting old isn't about accumulating years.
Getting old is an event that takes place when you stop adapting.
When you decide everything that's new is irrelevant… it really means that you are.
Blessings!
CJ
——————————————————————————————-
CJ's Book of the Week:  "Grit" by Angela Duckworth
———————————————————————-
"Skedge" for 6/19/17-6/24/17
Manchester (Class Times:  Mon-Fri @ 5:30/7:00/8:30am & Satuday @ 7am)
Monday: Core (CJ)
Tuesday:  Lower (CJ)
Wednesday:  Upper  (CJ)
Thursday:   Core (CJ)  
Friday:   Lower (CJ)
Saturday: Upper (CJ)
St. Peters (Class Times:  Mon-Fri @ 5:30am ONLY & Satuday @ 8am)
Monday:  Core (Derek)
Tuesday:  Lower (Derek)
Wednesday:  Upper  (Derek)
Thursday:  Core (Derek) 
Friday:  Lower (Derek)
Saturday:  Upper (Derek)
———————————–
Get Bootcamp Xero HERE: 
Access to 15-minute, real time, eqipment free, follow along workouts…
———————————–
CJ Thomas
Owner, Operator, & "CeejEO"
St. Louis Fitness Bootcamp
ph:  314-266-9729
email:  CJ@STLFitnessBootcamp.com
25