Howdy ho!
——————————
How do you quantify happiness? 
Sounds tricky, but Jesse Itzler can help you do this in 10 seconds.
Jesse, although he looks a bit like a bum and doesn't have any official "guru" qualifications, did just spend 15 days living with monks… So he does have some perspective.
Here's his happiness finder formula:
Step 1:  Think about everything in your life (relationships, health, wealth, where you live, marriage, kids, etc…)
Step 2:  Put it all in a blender.  Pour it out and quantify it on a scale of 1-10.
Step 3:  Equate your letter grade.  (Example:  5 or 6 = 50-60% = Failing.  100% = Blissed out to the max.)
Ta-da!  Now you have your level of happiness.
Now… what are you gonna do about it?
If you're a 6 and you decide you're ok being a 6, game over. Keep doing what you're doing.
But if you're a 6 and you're curious about what it's like to be a 10… you've got work to do.
"So how do I get happier, CJ?"
Per Jesse, most people try to add more things to make them happier.
For instance, more ice cream, more baseball games, more Netflix, more wine…
But all of these are band-aid fixes to fake your way to happiness momentarily.
To increase your level of happiness "fo realz", you have to fix the things that are broken.
Think about your number again. What pulled you down from a 10 to a 9?… From a 9 to an 8?…
Whatever that "thing" was… that's the "thing" you have to work on to see an increase in your happiness score.
The bad news… it's usually not easy.
Fixing your health… fixing your finances… mending a broken relationship… forgiving others or forgiving yourself…
I know, I know… you'd rather take the ice cream cone.
But ice cream doesn't remove those pain points. It only numbs them temporarily at best.
The quote from Jesse that keeps reverberating in my mind:
"I don't even understand how people can NOT work on themselves.
You get ONE life. You don't get a redo.
I DON'T UNDERSTAND how anybody can go through life and be ok with being the 80% version of what they could be.
It's some serious food for thought.
Which is ironic, because "thought" is not something we do much of any more.
When things are quiet we check our phone. When you've got some silence, you turn on the TV.
I mean, when's the last time you stopped to just be with your thoughts?
It's ok… I'm terrible at this too… which is why this struck me so hard… and why I'm sharing it with you now.
We need to be more present. (Unless you're already a 10… in which case, come live with me and be my Miyagi!)
Here's another fun question from Jesse's interview:
"What would you do if you were given $10 million?"
It's funny, especially after the most recent $10 BILLION jackpot that had everybody losing their minds… most people have to stop and think about it.
They really don't know what they'd do if they actually won.
Then they give the answers they hear everybody else express.
New car… travel… give to charity…
Which is all fine and good.
But nobody invests in themselves.
Jesse says he'd invest in an organic chef. Because he's investing in a better version of himself at 60, 70, and 80 years old.
Plus, he's outsourcing work to salvage his most precious resource, time, in the process.
Anyway, just a little food for THOUGHT on your Sunday morning. (As you zip to the next email after this one… Lol.)
Are you living at 80% when 100% of your potential is out there for the taking?
What do you need to do, to take things to the next level?
—————————————-
Here's the must see interview from Shawn Stevenson (of the Model Health Show podcast) with Jesse Itzler that sparked this post: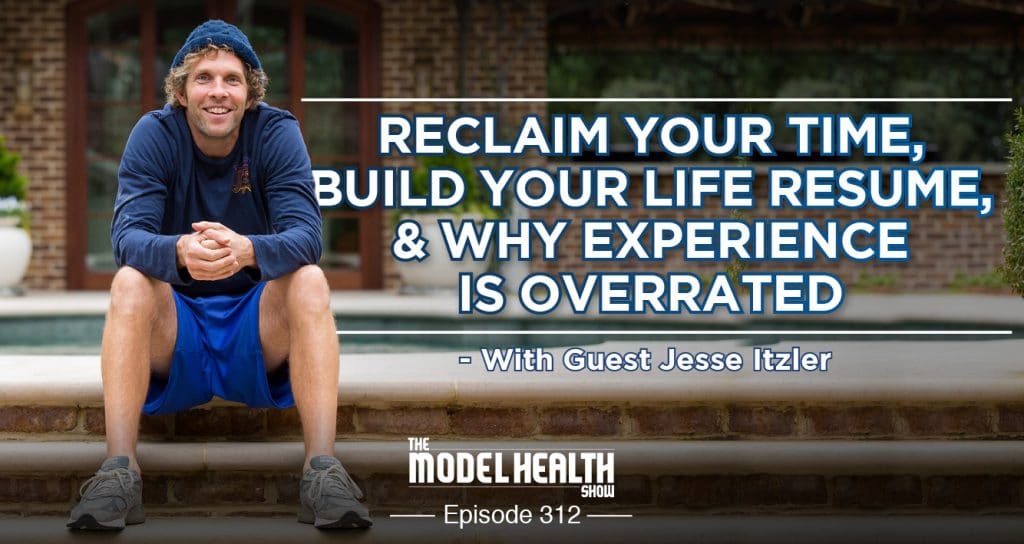 —————————————————–
Other blog posts from this week:
"What's your vice, CJ?"
https://www.facebook.com/trainerceej/posts/10106738718545970
"So I Gave Her a Black Eye…"  https://www.facebook.com/trainerceej/posts/10106746868313770
"I'm proud of you…" 
https://www.facebook.com/trainerceej/posts/10106749649375500
"Deer Dilemma…"
https://www.facebook.com/photo.php?fbid=10106752909871440&set=a.10101014369467410&type=3&theater
"My journey…"
https://www.facebook.com/trainerceej/posts/10106755088984480
"Did you see the game last night?"
https://www.facebook.com/trainerceej/posts/10106757726982910
Blessings & Much Love!
CJ
——————————————————————————————-
CJ's Book of the Week: 
Kion University coursework…
———————————————————————-
​
This Week's Podcast:
Episode 014:  "Deer in the Headlights"
https://www.stitcher.com/podcast/cj-thomas/wrestle-your-potential​
————————————————————————–
Let's be friends on Facebook…  I'm posting every day!
Hit me up here:  https://www.facebook.com/trainerceej
Facebook page here:  https://www.facebook.com/STLFitnessBootCamp/
————————————————————————————————
Workout "Skedge" for 11/12/18-11/17/18
Manchester (Class Times:  Mon-Fri @ 5:30/7:00/8:30am & Satuday @ 7am)
Monday:  Core (CJ)
Tuesday:  Lower (CJ)
Wednesday:  Upper (CJ) 
Thursday:   Core (CJ)
Friday:   Lower(CJ)  
Saturday: Upper (CJ)
———————————–
CJ Thomas
Owner, Operator, & "CeejEO"
St. Louis Fitness Bootcamp
ph:  314-266-9729
email:  CJ@STLFitnessBootcamp.com
25